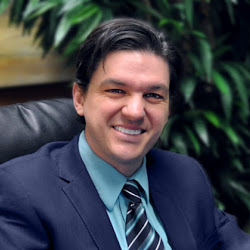 Austin, TX (PRWEB) February 14, 2013
Austin Web design firm Fahrenheit Marketing has announced that it is awarding its $ 50,000 Web design grant to the Austin Childrens Museum.
Fahrenheit Marketing will work with the Austin Childrens Museum to build a website for the organization that reflects the museums commitment to the Austin community and provides informative and entertaining content for children and parents around the world.
The Austin Childrens Museum application stood out among all of the others, Fahrenheit Marketing CEO Ricardo Casas said. They were engaged in the process and helped us understand how a new website could help both their organization and the quality of childrens education in our area.
In the application, the Austin Childrens Museum also explained why this is an optimal time for the organization to launch a new website: Currently, the Austin Childrens Museum is building a new, larger facility and placing a renewed emphasis on STEAM (Science, Technology, Engineering, Arts and Math) activities through hands-on exhibits for children aged 0-11 years. By launching a new website alongside the new museum building, the Austin Childrens Museum plans to be able to make a bigger impact in the area.
Were proud to be able to help the Austin Childrens Museum through this exciting change, Casas said. They make such a difference for so many children in our area by providing engaging and educational recreation and we hope this website will enable them to help even more children through hands-on learning that sparks an interest in science and technology.
To read the Austin Childrens Museums application for the Web design grant, click here.
About Fahrenheit Marketing
Fahrenheit Marketing is an Internet marketing firm in Austin, Texas. Since 2008, it has provided a full range of marketing capabilities from search engine optimization to call tracking and conversion management for a variety of clients. Its employees are passionate about digital marketing and constantly innovating in their fields.